Are you looking for an advisor software that is easy to understand and use?

Financial advisors can spend countless hours generating comprehensive reports for their clients. The Retirement in a Nutshell platform has the power to prepare reports within a one hour client meeting!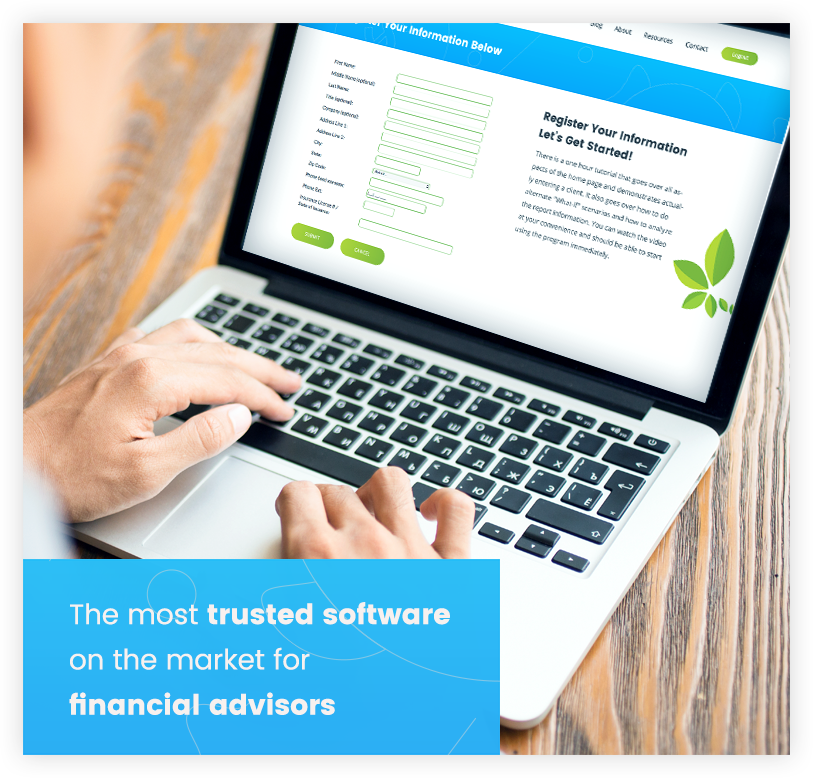 Designed by financial advisors, for financial advisors
---
Retirement in a Nutshell was developed by an advisor with over 30 years of industry experience who needed a simple yet powerful financial planning program to help his clients because all other options were either too complicated, not powerful enough or too expensive. Today, Retirement in a Nutshell has been in business for over 10 years and has helped advisors across the country give their clients peace of mind.
---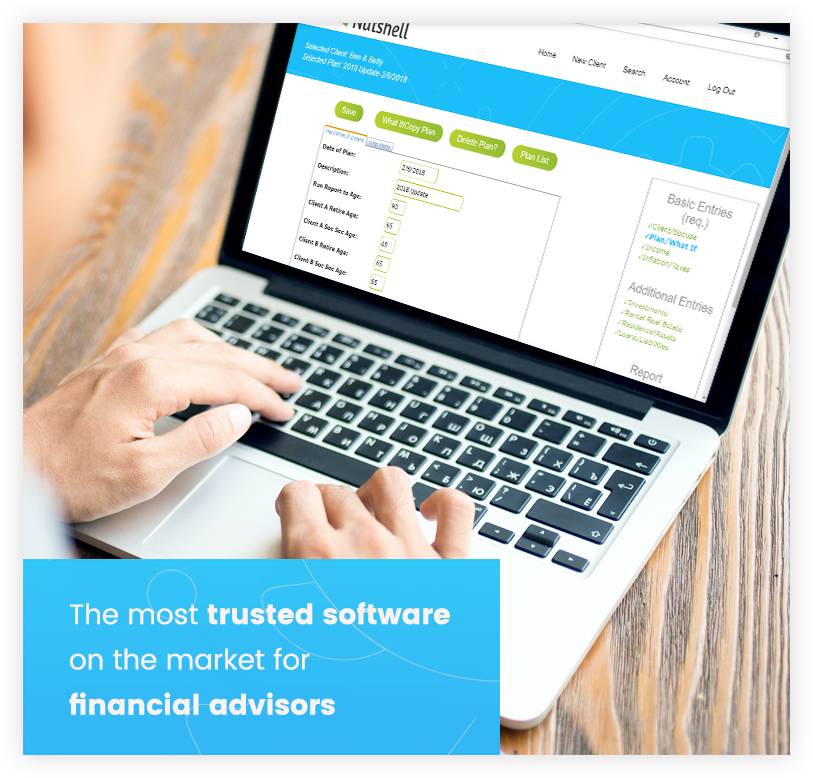 "I wish that I could tell everyone how wonderful and easy it is to work with the advisor software. I am, by no means, a technically minded person. The program is easy to use and pretty intuitive. My first case with the software was fairly complex, and your support team was great when it came to helping me get it done."

"Retirement In A Nutshell provides the perfect starting point for every client relationship, the basic premise of "do I have enough for retirement?" The effective format, cost efficiency, and excellent output establishes immediate trust and the process driven capabilities of the financial advisor."

"Finally, a financial advisor software that's simple! It's so easy to navigate, you'll be able to use it within a half an hour and start implementing it in your business."
Simple, powerful, affordable cashflow software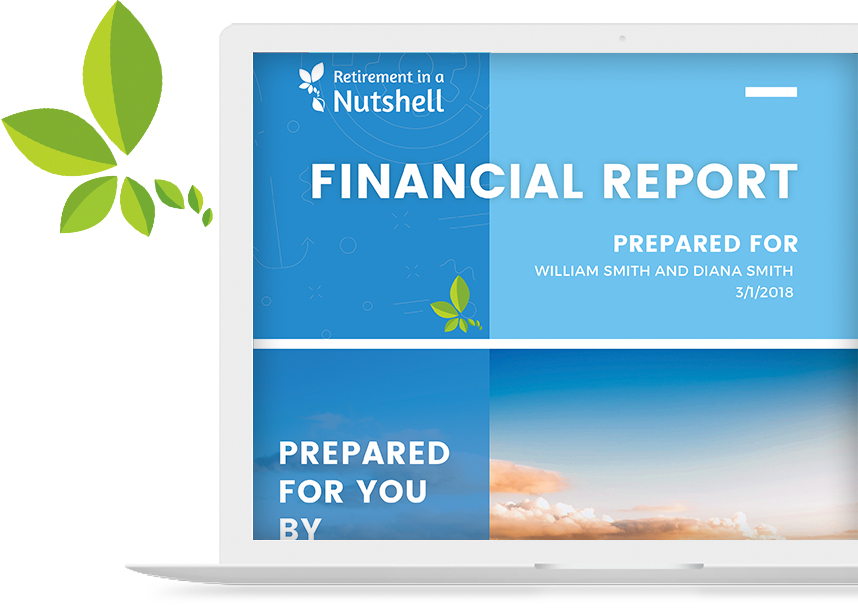 What to expect from the
platform and Pricing
---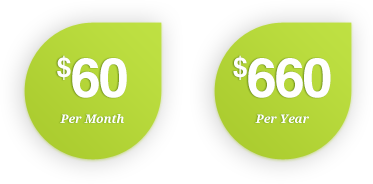 Simple
Retirement in a Nutshell makes it easy to add and edit client data while accounting for every dollar spent without asking a single budget question.

Powerful
Eliminate client fear of the unknown by developing a full retirement plan. There is no itemization, no guessing, and no awkward conversations, saving everyone time.

Affordable
Prepare an unlimited number of plans for an unlimited number of clients. We make it affordable so you can focus on helping your clients without all the headaches.

Trusted Support
Retirement in a Nutshell has phone support, targeted training videos, and experienced advisors with their own businesses who can work with you remotely and help you solve problems.